Windows 7 Folder Background Changer
, as the name suggested, is a
freeware
portable application, that enables you to
add background images to Windows Explorer and folders in Windows 7 and Vista
.
Using this small utility, you can customize backgrounds for Windows Explorer and folders using an image of your choice. After successful
download
, simply extract the W7FBC.exe file from downloaded zip file to any location you prefer.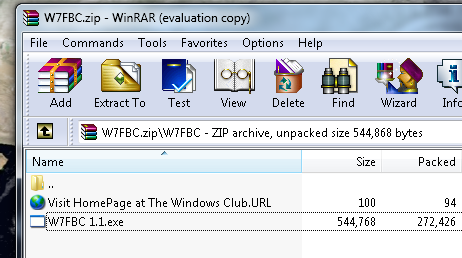 Simply run the executable file (right click on it and Run it as Administrator) as no installation is required. To add background image to a particular folder, just browse for a folder you want to customize with, then click the Change Background Image button.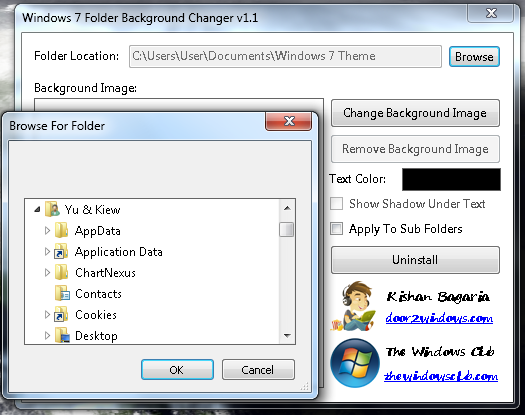 Locate the background image and the changes will be instantly applied. You can tick the Apply to Sub Folders option if you want to add the same background image all the subfolders. Or you can change the text colour and show shadows under the text to help make your file and sub-folder names stand out.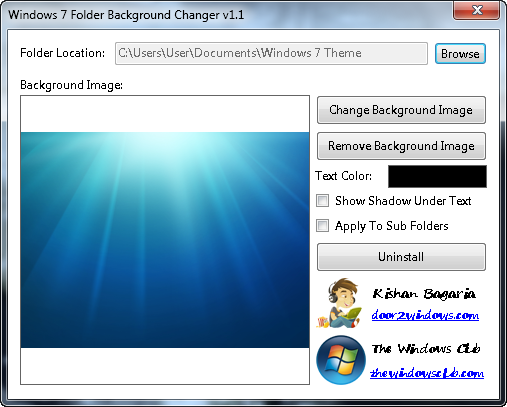 To remove the background image, simply on the Remove Backbground Image option. The Uninstall button allows you to uninstall the changes made and restore to original state.
Windows 7 Folder Background Changer is free for
download
and works on
Windows 7 and Vista
.
Download Windows 7 Folder Background Changer
to customize backgrounds for the Windows Explorer and folders in Windows 7 and Vista.